So first of all, I made a conscious effort to go look at New Zealand. Funny how it got overlooked, but I'm glad I had a gander at it.
Secondly, these upper case letters are treading on each other's heels to be found right now. I can only surmise that the prospect of mopping up those last elusive examples is appealing to me, and that the positive frame of mind is aiding my quest.
Ah, the power of positive thinking!
The reason for my optimistic exuberance?
K. As in the letter. Here:
46°26'22.21"S, 168°21'20.96"E
Someone
suggested using the island of Celebes, in the Indian Ocean, but I wasn't truly happy with it's K'ness.
Ach. I'm off to see someone I've only ever met on a discussion board today. Gotta go in a few minutes. To Shropshire no less. So I'll post a pic and go pack my trunk.
'K?
Well I went and I met Artist, Nick Raybould and he bought me lunch, which I think deserves a link to his
website
.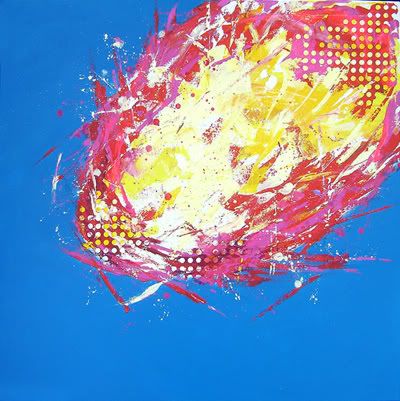 a
bcdefgh
i
j
klmnopqrstuvwxyz
A
B
C
D
E
F
G
H
IJ
K
L
M
N
O
P
Q
R
S
T
U
V
W
X
Y
Z
1234567
8
90