Clicking the red letters will make Google Earth zoom in to the places.
A
Thailand Supreme Court, Bangkok
B
A lake near Letchworth in Hertfordshire, England.
C
A building just a bit south of Cape Canaveral (I liked the allitteration!)
D
A Swimming pool in Coronado, California
E
Two Blocks down from C! Also Cape Canaveral, Florida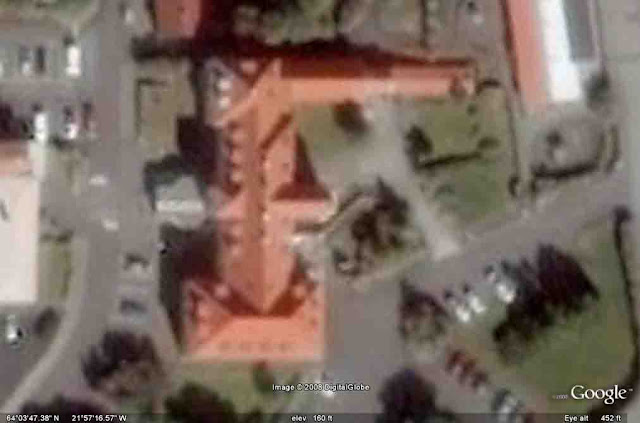 F
A building in
Hafnarfjörður, A town a few miles south of Rekjavik, Iceland.
G
A building in Paris, France.
H
A building in Ezhva, in the Republic of Komi, part of the Russian Federation.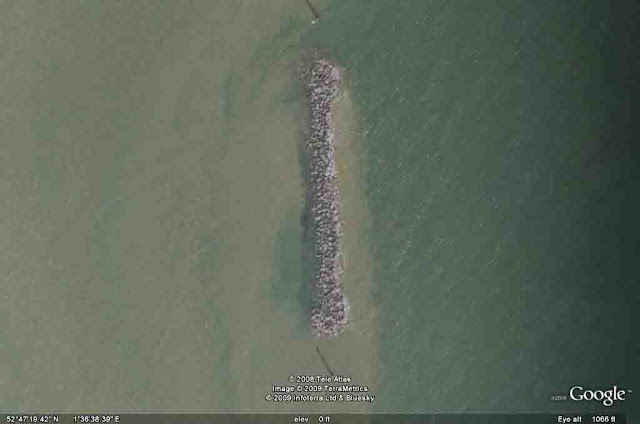 I
They dumped these rocks here to stop the shoreline at Sea Palling, Norfolk, England, being eroded so quickly. A common thing in that part of the world.
J
Trees and bushes in Heswall, England. On the banks of the Dee Estuary.
K
The sloping rooves of a building in Kew, a suburb of Invercargill, New Zealand.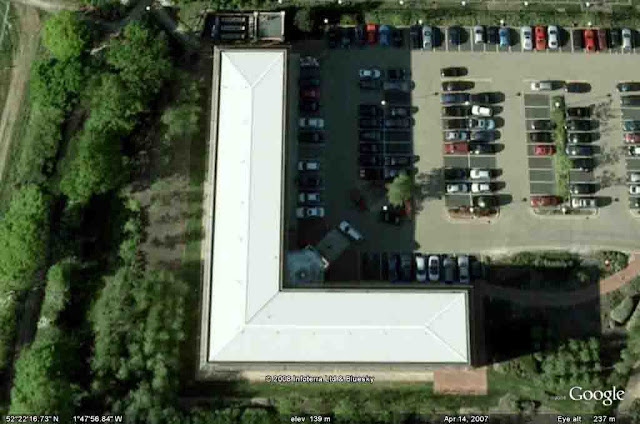 L
A building on an industrial estate a few miles south of Solihull, England.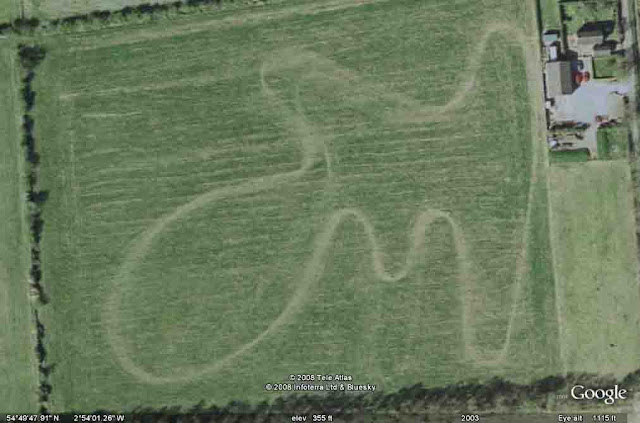 M
A track around a field in Lancashire, England. The nearest town is called St Cuthbert Without.
N
A path up a steep bank near Plymouth, England.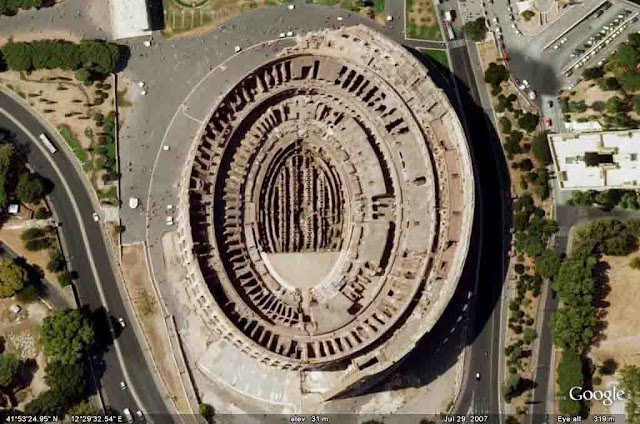 O
The Colliseum, in Rome.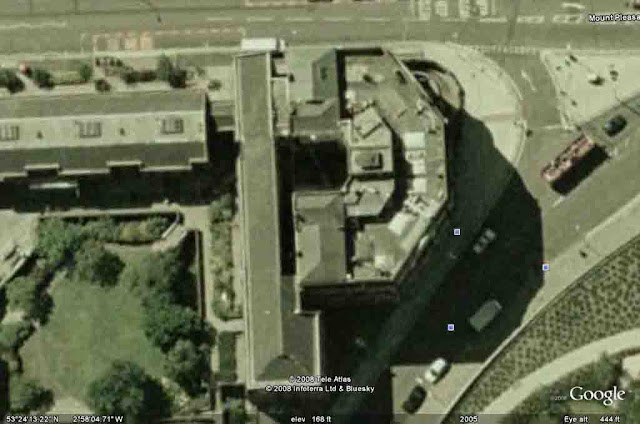 P
A building in central Liverpool, England.
Q
The overflow pipe for a reservoir in Balderdale, Co. Durham, England.
R
Upper case R's are rare on Google Earth. So I had to settle for something quite tenuous. This one is in Palmerstone North, in New Zealand, and the image has been updated since I captured the letter. Use the history bar to see it as it was.
S
A computer and communication centre in Riyadh, Saudi Arabia.
T
A letter formed by removing vegetation. It's near Newton On Trent, South Yorkshire, England.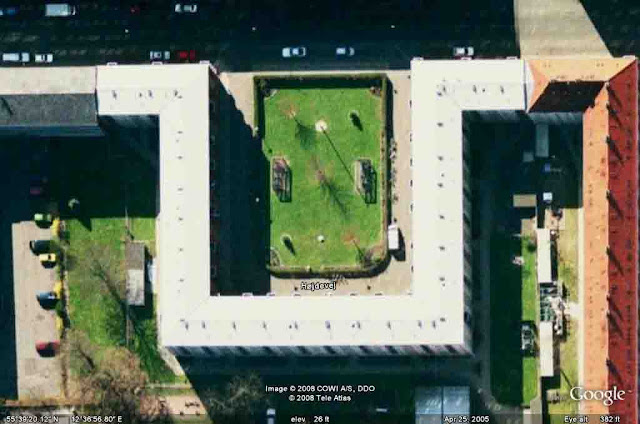 U
A building in Copenhagen, Denmark.
V
A field of rapeseed near Bording, Denmark.
W
A building in San Fernando, Venezuela.
X
A swiss flag, painted on the roof of a building in La Caroline, on the shores of Lake Geneva, in Switzerland.
Y
A building in Corno, on the shore of Lake Garda, Italy.
Z
Tracks made by ekranoplans and hovercraft in Kaspiysk, on the Caspian Sea.
F

inding these letters has been a staple of this blog since it started a couple of years back. As the idea developed, I put together some loose rules.

First of all, I couldn't use real letters. It had to be something that looked like a letter, but which was not really intended to be a letter. I couldn't use the giant letters in the famous Hollywood sign, for example.

Secondly, each letter had to be self contained. So I couldn't use a winding road as a Z or an S, because the road would continue outside this. A couple of the letters don't fully comply with this rule. I am looking for replacements.

Thirdly, I've tried to make the letters come from a wide range of places and things. I once found a golf course where many of the bunkers looked like letters. If I use the course, I will only use one letter from it.

I could have made life a lot easier for myself by not using the rules above, but I've enjoyed the challenge. I want to find all the lower case letters now, and the numbers. I'm not going to go as far as umlauts and apostrophes.
driving lessons wallasey